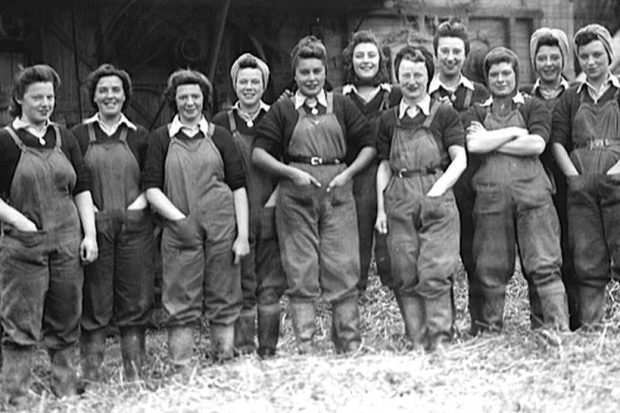 As the department responsible for Environment, Food and Rural Affairs, we are proud of the women who worked the land at a time of international crisis and the role this had in securing the vote for some women in 1918.
Women's Land Army
Established by the Government during the First World War, the Women's Land Army (WLA) was forged to counterbalance the desperate shortage of labour imposed on Britain as huge numbers of men volunteered to fight.
Following the outbreak of the Second World War, 30,000 men left the agricultural industries to join the armed forces. In response, the WLA was re-formed and by 1944, 80,000 women volunteers were working the land.
Volunteers were commonly referred to as "Land Girls".
The Land Army was disbanded in 1950. In her final speech to them, the Queen Mother declared that Land Girls "had obeyed the call of duty in the nation's hour of great peril and need, and the nation owed them an everlasting debt."
In July 2008, the badge of honour was awarded to more 45,000 former Land Girls.
Moving to modern times, women now work  in all ares of Defra's remit, including these three leaders:
Elaine King - Director, Wildlife and Countryside Link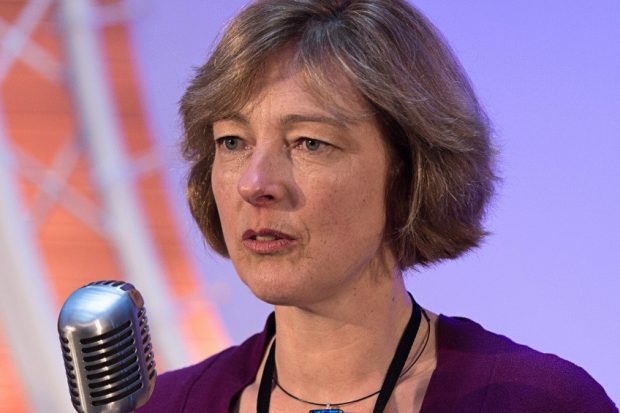 Elaine is Director of Wildlife and Countryside Link, the biggest coalition of animal welfare and environment charities in England. She is passionate about animals and the great outdoors, and told us that from a very young age she would be outside getting muddy, climbing trees and spending summers rock pooling on the south coast.
Elaine has two boys, aged 10 and 12, and says it is important for her to be a strong role model for them as she wants them to respect and value women and play their part in advocating for gender equality.
Elaine's mum was one of the nurses, now famous due to the TV series 'Call the Midwife', who cycled the East London streets of Poplar and Bow in the 1960s.
Decades later, in the 1980s, Elaine's Mum led a team of district nurses in Brighton. She was at the front line of nursing people with HIV/Aids when it was still new in the UK and poorly understood.
Elaine's mum cared for people in their homes towards the end of their lives and felt privileged to help people who showed such resilience and dignity.
In the 1960s, women were expected to give up their jobs to have children. Elaine tell us that her Mum knows we haven't fully achieved gender equality yet, but she's pleased that her daughter has more choices than she did. She is also pleased that Elaine is able to balance looking after her boys while doing a job she loves.
When asked "If you had a magic wand, what I would do to accelerate gender equality?" Elaine said "As a child, I was often told I was 'bossy', 'stubborn' and wouldn't take 'no' for an answer. No one told me I was organised and resilient with a strong sense of justice!
If we want more women in top jobs and in boardrooms, we need to use positive language with young girls and encourage them from an early age to think and feel that they can be leaders of the future."
Theresa Crossley - CEO, International Maritime Rescue Federation
Theresa worked in the Civil Service for 30 years and 5 years working for the European Commission.
She is now the CEO of the International Maritime Rescue Federation  and independent Chair of the Seabed Users and Developers Group.  Despite her status, she notes that the marine sector remains male-dominated.
Theresa's grandmother was also a Civil Servant who worked at the Ministry of Labour during WWII.  She took the job so that she could afford to move to a safer part of London and bring her evacuated children home.
She later worked at HMRC Probate Registry, until she was seventy years old.  Theresa told us that her grandmother was a strong, independent woman, ahead of her time in some ways, but very traditional in others.
At work, Theresa says she need to feel that she can make a difference, even if it is only a small one.  She enjoys taking on a challenge and seeing something improve as a result of my efforts.
Outside of work, she is a school governor, a trustee for a national maritime charity and belongs to a local choral society.
Like many women, however, Theresa notes that she is also part of the "sandwich generation", with responsibilities for family members at both ends of the generational spectrum.  She says that this role is as familiar to today's women as it would have been to her grandmother and her generation.
 When asked "If you had a magic wand, what I would do to accelerate gender equality?" Theresa said "I would like to live in a world where men are not so keen to congratulate themselves on giving women opportunities, that they forget to ask women exactly what opportunities they would actually like!"
Tanya Steele - CEO, WWF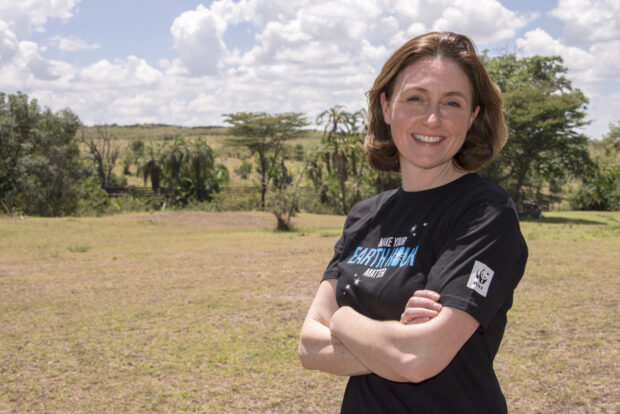 Tanya is an environmentalist and a humanitarian, explaining that she truly believes the two are mutually inclusive.
She came to the sector after a difficult day seeing abject poverty and was being challenged by a woman in the slums of Nairobi who asked her, what would you do?
Tanya says she knew from that moment that she wouldn't return to her previous life.
When asked "If you had a magic wand, what I would do to accelerate gender equality?" Tanya said "We don't need magic we need a better collective sense of empathy and justice. It is a simple case of knowing right from wrong.
We must put equality at the heart of everything we do and everywhere we go: from our homes and the classroom to the office, gym and street. We all need to show the way and by acting now safeguard future generations.
I want my son to understand no one is better or more important than him, but more importantly that he is no better or more important than anyone else – whatever their background, race or gender."
She also added "I have been lucky to meet so many extraordinary women around the world. I am always in awe of the strength and determination by so many women to create a future for their children, even if they are in such abject poverty their time horizon is only the next 24 hours. They are the cohesive and life giving force for their communities as well as its careful stewards.
From my Grandmother in Ireland to a woman in Zimbabwe who lived off roots so her children could eat the handful of maize she had left, the thing all these woman had in common was a selfless desire to provide comfort and protection to their loved ones. It is women who keep the world we're trying to save spinning."
Subscribe to this blog for more stories from inspirational women. You can also follow Suffrage Centenary on Twitter.