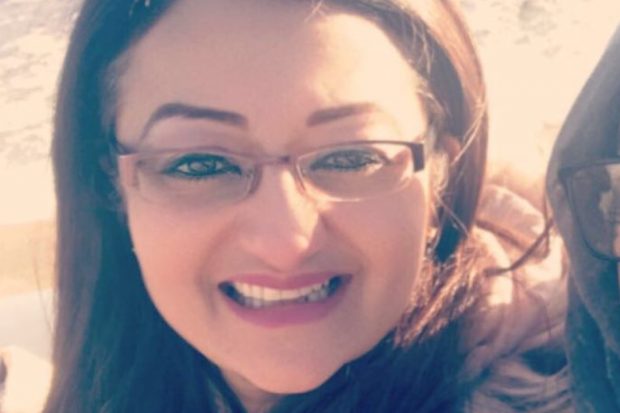 Profile
Gender Diversity Lead
Organisation: Department for Work and Pensions (DWP)
Years in Public Service: 25
My mother is a…
Strong independent women who moved from Pakistan to Scotland in the late sixties. My parents then moved from Scotland to Bradford so that my father could work in a textile mill before applying for a job as a bus driver!
My mum owned a shop and we lived above the shop, (our story was almost exactly like that of the film "East is East"). Her relationship with my father was extremely volatile as he wanted her to be subservient to him, but she had been raised as the only girl from a very privileged family, and was not willing to bow down to any man. She bought a shop and ran it on her own for about 20 years, never wanting to be reliant on anyone - as her own mother had been.
My grandmother (whom I met only once) was a housewife and mother who married a very prominent doctor in Pakistan, and my grandmother was heavily reliant on my grandfather for everything. This was something my mum never wanted to do. Even now, in her mid 70s, my mum is one of the most independent, strong and resilient women I know.
Last year mum retired as a social services foster carer after over 18 years' service (this was no surprise as she has always wanted to help those that really were in need, and the irony is that the last young boy she fostered since he was 13 is now 20 and is still living at my mum's with his  "grandma!!").
Me in a paragraph…
I am the oldest of five children from a very working class Pakistani family.
Last year was a milestone for me, as not only had I worked in the department 25 years, but I have also been married for 25 years! I am the mother of two boys, one at university and one planning to go to university!
I have worked in a variety of job roles, my last few being in DWP Operations as an Operations Manager within Debt Management Contact Centre and a Job Centre Plus Contact Centre. My career in the Department has been so varied, and I have worked alongside some amazing managers who allowed me the opportunities to do things that when I joined the Department I would never have thought possible.
I believe that we have the ability to enrich and to change the lives of people that we come in contact with on a day to day basis. I always say … I am a relationship builder, as its key to everything.  Always be willing to be great role models/mentor/sponsor and always be willing to support others where ever possible. I personally have been really blessed to work alongside some amazing women who have allowed me the opportunities to achieve things in work that I would never have dreamed possible when I was an AO in a Jobcentre!
My role…
I am the DWP lead for Gender Diversity working for Mayank Prakash the Chief Information Officer and Director General for DWP.
Let me tell you something (as we say in Yorkshire) - I applied for this job knowing it was based in London (but… I live in Bradford?!), but as I always I say, "lets cross that bridge as and when we come to it!"  My advice when applying for any job is apply for the job you want and think about the logistics later. If you spend too much time thinking about something you will probably talk yourself out of it and it will have been a wasted opportunity.
My current job role is to ensure that gender diversity is embedded in all directorates in DWP, after all we are an organisation of 83,000 people. With two thirds of them being women! I really love this job, I feel as if I have waited over 20 years to be here in this role! It is great to work for a man that really understands the need for gender diversity from both a business and personal perspective.
If I had a magic wand, what I would do to accelerate gender equality?
After my recent trip to Africa I realised that we may be making progress in the West but there is still so much to do in developing counties. Women working tirelessly to improve the lives of women and young adults in poor communities. I wrote a blog for International Women's Day 2018 which can be read here: How international women are touching my life: #PressforProgress
It truly makes you appreciate of everything you have and everything you take for granted. So if I had a magic wand I would allow those not so fortunate to catch up with us in the West in the blink of an eye, so we are all on a level playing field going forward.
Anything else you would like to say….
If I was to give advice to my younger self it would be to;
"Seize the day". Do not waste time, do not put it off till tomorrow, what you can do today. I was an AO for about 12 years simply because I did not know what I needed to do… it all seemed really hard, too complicated, I did not know who to ask… BUT when I decided to make the change, it was almost overnight! If you really want something… just go for it.
Offer to be a mentor to someone, it is all about being supportive because it can be difficult doing it alone.
On a final note, you know the saying: Do not dream your life… live your dreams….
Subscribe to this blog for more stories from inspirational women. You can also follow Suffrage Centenary on Twitter.