Isobel Stephen
Isobel is a Director for Housing Supply in the Ministry of Housing, Communities and Local Government (MHCLG), a key role at the centre of domestic policy that she undertakes part time.
Following a year teaching English in Peru, Isobel joined the Civil Service in 1997 and has had a varied career across Whitehall working in a variety of policy, programme and delivery roles across government, largely at Department for Work and Pensions but also including jobs at the Department of Health, Department for Education, Number 10 and running JobCentre Plus offices.
For the last 10 years Isobel has job shared, but went part time recently when her job share partner took a career break.
She has made a success of her current and previous high profile roles by consistently investing in people to create supportive teams. She prioritises development of her teams, encouraging people to stretch themselves and empowering every member of staff, regardless of grade, to take a leadership role in the directorate.
She is also an advocate for job sharing and part time work, creating a strong culture of flexible working and providing support and mentoring to others working in this way. In doing so she is helping to pave the way for more women and men to succeed in high profile roles alongside family and other commitments.
Dame Evelyn Sharp (1903 – 1985) first woman to be appointed Permanent Secretary
Evelyn joined the Civil Service in 1926 as an administrator, only a year after the examinations to enter the administrative grades in the civil service had been opened up to women. Housing and local government soon became her specialty.
In 1946 she became Deputy Secretary in the Ministry of Town and Country Planning. As no other woman had been as senior, there were no established women's pay scales, so she received the same pay as men on the same grade, a decade before equal pay became official policy. She played an important role in the development of post-war planning policy, including the Town and Country Planning Act 1947 and the development of new towns.
When the Ministry of Housing and Local Government was formed in 1951, Dame Evelyn Sharp became the Deputy Secretary. She worked with Harold Macmillan, who later described her as "without exception the ablest woman I have ever known".
She was appointed the first women Permanent Secretary in October 1955 and held the post to her retirement in 1966. The Times obituary lauded that Evelyn '"Did more than anyone else in this country to bring local and central government closer together. In local government circles, she earned a personal trust that was unique."
Cherron Inko-Tariah MBE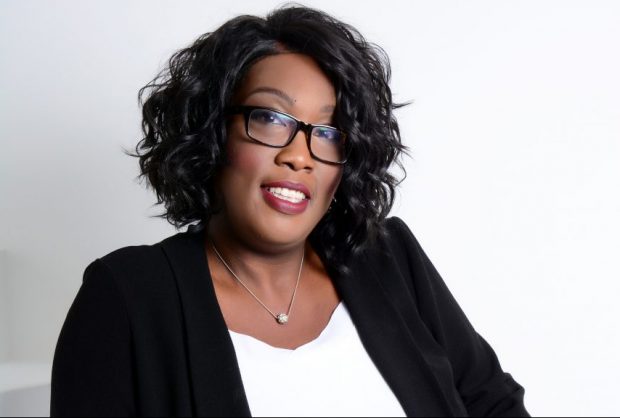 Cherron is a former civil servant who held various positions across Whitehall. Cherron promoted the importance of networks within MHCLG where she Chaired the Black, Asian and Minority Ethnic (BAME) Network.
Under her leadership, the network led the way in mobilising staff engagement: providing just the right mix of support and challenge to senior managers to ensure that the needs of BAME staff - and indeed all staff - were properly considered.
For example, during the Department's restructure, Cherron saw an opportunity to help equip and empower members so that they felt confident to take control of their development. The network devised and delivered workshops to prepare members for the job application process by providing feedback on their applications.  As a result – 100% of those who attended those workshops retained their posts in the department. This was part of a programme of support for delivered by the network that set a new standard for staff networks across Whitehall.
Octavia Hill (1838 – 1912)
Octavia was a social reformer who dedicated her life to improving the welfare of people living in urban areas, especially London, and preservation of open spaces.
She was a leading figure in the development of social housing: buying neglected and decaying properties in London, overhauling them and transforming their tenants' lives. She trained and paid a group of women housing workers and made it a key part of her housing system that she and her team knew their tenants personally and encouraged them to be self-reliant.
Octavia also campaigned for the preservation of open spaces and helped to save London's Hampstead Heath and Parliament Hill Fields from being built on. She was one of the three founding members of the National Trust.
Her legacy includes the modern National Trust, and Octavia Housing which continues to provide homes for thousands of people in inner-city London.
Subscribe to this blog for more stories from inspirational women. You can also follow Suffrage Centenary on Twitter.