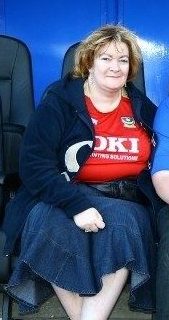 Alison Humberstone
Team Leader, Department for Work and Pensions
Years in Public Service  31
My grandmother/mother was a…
My paternal grandmother did not work, she was born in 1882 and lived all her life in the two small villages of Chalfont St Giles prior to her marriage and Chalfont St Peter after.  She had her first child outside of marriage at the age of 16, which for her time was considered to be a sin. However, she was a strong woman and fought to keep her baby.  She went on to have 6 more children 1 being my Father.  She only ever left the two villages on 5 occasions and that was to visit my Father in Portsmouth, where he had moved on marriage. She could not read or write as was the way with working class women in the late 1800's, she was however a very astute, strong and clever woman.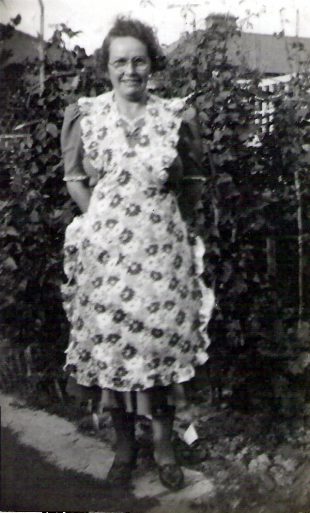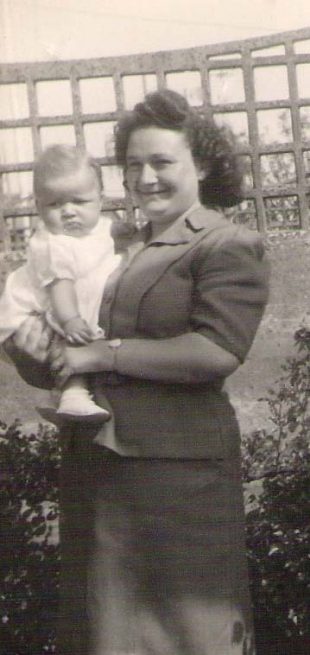 On the maternal side my grandmother worked in her father's shop, until marriage when she was made to leave and look after her husband.  She had dreamed of being a doctor or nurse but was told as a woman she could not do this and her Father would not pay for her tuition as she was not male.  Although I did not know her for long, she made it clear she wanted her granddaughter to follow her dreams and not be constrained by them.
My Mother was encouraged in her education even though her Father had died when she was ten.  Attending grammar school until 16, when WW2 intervened and she went to work in a munitions factory.  She married at the end of the war and did not return to work, caring for her mother in later life.
Me in a paragraph
I have the privilege of an education to A level.  I did not go to university but joined the Civil Service instead.  However, I have had the benefit of a diverse career, working with Minsters, in Parliament and directly with customers on front line. I was awarded an OBE and often think what my Grandmothers would have though. They were dedicated to their families and had a very different life, I have a son but was able to work and be a mother. When I received my OBE from the Queen I had a thought for grandmothers, (my mother was with me) and wondered what they would be thinking as meeting royalty would never have featured in their lives.  It is amazing that my paternal grandmother only ever travel 90 miles away from her home but I and my cousins travel the world, have professional jobs and can still maintain family life, 2 generations have made a difference.  I have all this although I do think to myself sometimes would I have been strong enough in 1907 to stand up and say I am keeping my baby in small village and be cast out by my family?  I would like to think I have that strength and I am proud of my Grandmother who in her own small way made a stand for Women.
My role
I currently work for DWP.  I am a Bill Manager working on an EU exit bill. I have had a number of roles, staring my career in Portsmouth Unemployment Benefit Office, then moving to London to work 18 years ago.  I have worked in policy, on cross Whitehall teams and have had the ability even if in a little way to make a difference.  I mentor a number of people which I feel is me giving back and I have recently been invited on two occasions to go and speak at my old school at career events. I started as an AA in the Civil Service, but its diversity has given me the ability to learn, improve and move forwards.  I am now a G7.  I have loved every role and have learnt something from each of them.
If I had a magic wand, what I would do to accelerate gender equality?
If I had a magic wand, I would ensure that women were able to work, as well as being mothers and that careers should be a matter of choice for women.  In my first job interview prior to joining the civil service (it was with a legal firm), I was asked at interview if I had a boyfriend, I was then told that if successful I would be required to sign a waiver saying I would not marry or become pregnant for at least 10 years.  This was apparently because of the money they would be spending on me to train as a legal secretary. That was 1985 (I was 21) in the scheme of things not that long ago.  I would not wish that kind of conversation on the young women of today and I am glad the UK has moved forward from that place.                                                                                             
Anything else you'd like to say
Just to add my great, great, great uncle was John Bedford Leno, he was a founder member of the chartist movement and fought for workers' rights and the vote for working men.  I am proud of that heritage and of my grandmother who fought to keep her baby, I hope I have some of their strength and that it has been passed to my son.  The story is not over but it is people like them and Emmeline Pankhurst who strive to make the world more equal that start those changes.