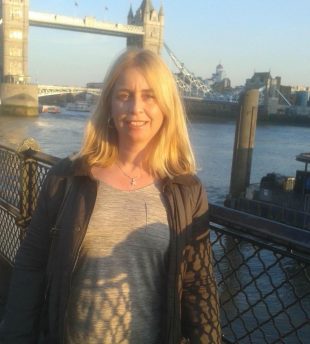 Job: Employer Adviser
Organisation DWP- Jobcentre Plus
Years in Public Service - 33
 My grandmother/mother was a…
Cleaner and mother of 6 children. (5 boys and 1 girl).She was very house-proud and would spend ages cleaning her brass ornaments and scrubbing her front door step. Apart from cleaning for some of the big houses in the village she never had paid work.
Me in a paragraph
I am a 50 something single mum of one teenage son. I have Addison's Disease which is a rare condition where your Adrenal Glands stop working properly. I was diagnosed in Crisis in 2008 when I nearly died. This has changed my approach to life and made me take part and relish opportunities I would never have considered before.
I am a member of our local Church. I am also passionate about animal welfare and our environment as well as our local community. I love local history and am a member of the local history society and have traced my family on my father's side back to 1506.
 My role
I am the Employer Adviser at Hemel Hempstead Jobcentre Plus. I help source jobs and work experience placements for our claimants and raise awareness with employers about the benefits of having a diverse work force. I encourage employers to sign up to Disability Confident. I also work with local partner organisations to provide training and support for our claimants.
 If I had a magic wand, what I would do to accelerate gender equality?
I would ensure that both parents had equal paternity/maternity leave entitlements.
 Anything else you'd like to say
 One thing my grandmother always did was vote. From the age of about 10 she would take me with her to the polling station and every time she would tell me 'women died so we could do this so you must always vote'.