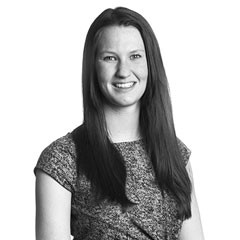 Job: Senior Policy Advisor
Organisation: Department of Health and Social Care
Years in Public Service: Since Jan 2018
My grandmother/mother was…
My grandma was a head teacher in a primary school. I remember her showing me round when I was little and finding it really inspiring – I couldn't believe that my grandma was the head teacher! My mum is ridiculously intelligent and did a variety of work, including raising me and my younger sister. She also worked as an entrepreneur, a coach and a teaching assistant throughout various points in her working life.
Me in a paragraph
I've had a bit of a varied career path so far. I studied law at university and then was elected to be President of my Students' Union. I was the first woman that many of the senior management team at my university had worked with in that role; most of my predecessors were men. Following two years as President, I moved into the legal world and qualified as a solicitor at an international commercial law firm. In my spare time, I play netball and I enjoy throwing myself down hills, also known as fell-running! I'm pretty determined and always up for getting stuck in.
My role
I work in the policy team who are responsible for developing and implementing policy relating to the NHS Pension Scheme.
If I had a magic wand, what I would do to accelerate gender equality?
Breakdown stereotypes! Having positive role models of different genders doing a range of work would go a long way towards helping children challenge stereotypes and pave their own way at work and at home. We know that many jobs are still seen as 'his' or 'hers' and that women more household chores than men. The more that we can challenge this, the better off we will all be.