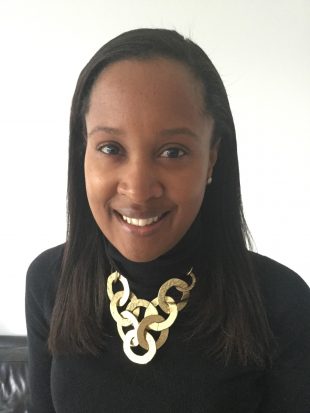 Roxanne Ohene
Deputy Director, Ethnic Diversity Programme, Cabinet Office
Years in Public Service: 16 (minus two and a half years out when I had my children)
My grandmother was a…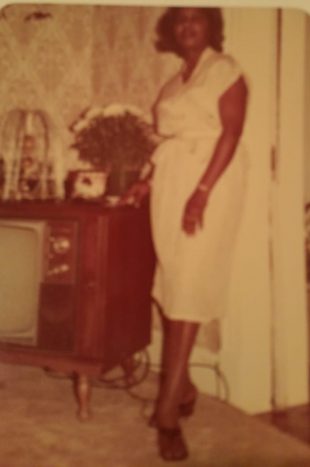 A factory worker who came to the UK on 22nd December 1960 from Jamaica.  My Grandmother came to the UK following my Grandfather who migrated as part of the Windrush generation - they were invited to come to the UK after the Second World War due to labour shortages.  She worked at General Electric in Coventry; her first role was working on assembly lines making screens.  She spent most of her years at General Electric in the machine shop, which she hated because it was very dirty.  My grandmother had six daughters and she instilled in them the belief that they had the potential to achieve their aspirations and as a mother she fought for them when they faced discrimination
Me in a paragraph
I'm mum to two boys and at home I'm outnumbered by men 3-1.  I'm as passionate about public service in my personal life as I am in the Civil Service.  I'm an active volunteer and school governor.  I firmly believe in the power of community to create a great world for us all to live in.
My role
I am fortunate to job share with Vicky Elliott and we are setting up a new programme to increase ethnic diversity across the Civil Service so that we better reflect the communities that we serve. According to the ethnicity facts and figures government website I am part of 1.3% of the Senior Civil Service that define their ethnicity as  'black', a figure that does not reflect the wider workplace in which I work or the society in which I live. We are only a few weeks into this new role and I have been struck by the very strong senior commitment to creating a more diverse workforce which is brilliant!  In this role I am learning everyday.   On my first day I attended a workshop about non-binary gender identity, which was enlightening and made me rethink my perspectives on gender. I am excited to be part of an organisation that is committed to being the most inclusive workplace in the UK enabling us all to bring our best selves to work.
If I had a magic wand, what I would do to accelerate gender equality?
As a mother of boys and an avid reader I have been shocked when reading to my boys the subtle (and sometimes not so subtle) references that create stereotypes of boys as strong, heroic figures while girls are portrayed in caring roles who far too frequently are rescued by the boys!  I choose books carefully and Ada Twist Scientist (google her) is now a leading role model in my house.  If I had a magic wand I would transform female role models in children's literature and make them all like Ada – curious, intelligent, aspiring and confident!  Girls and boys should start their lives knowing that they are equally brilliant