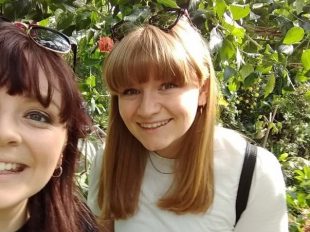 Louise Tunnicliff
Generalist Fast Streamer in Strategic Operations Command, Home Office
Years in Public Service: 8 months
My mother was a…
My mum (now recently retired and off on her gap decade with dad) has educated children in Northamptonshire state schools for the past 36 years, first as a PE teacher and then as an assistant headteacher. She gained her Master's degree in Education while the three of us were under 5 years old and after work ran us all around the county to different clubs and classes. She and my dad have always been a brilliant team, sharing the school run, making packed lunches, watching sports fixtures and even plaiting our hair (dad can do a great French plait). They have always supported each other, played to each other's strengths and compensated for the others' weaknesses. My parents shared dedication to our family has shaped my approach to life but my mum especially instilled in all of us a sense of hard work and determination that keeps me motivated today.
Me in a paragraph
Possibly because both my parents were PE teachers, sport has always played a huge part in my life, with netball being my game of choice. I love the team element of the sport and joining the CS netball club has given me a great opportunity to make friends with fantastic women across various departments. I've always been motivated by public service (again, possibly my parents fault) and after graduating from Birmingham University in the summer I was faced with choosing between jobs in the Regular Army or on the CS Fast Stream…Having chosen the fast stream I decided to join the Army Reserve and am now an Officer Cadet with 71 Signal Regiment about to embark on my month of basic training at Sandhurst next month.
My role
I am relatively new to the Civil Service having started my first placement in September. I have now been in the Home Office for the past 2 months working on the Centralised Workflow and PMO within Immigration Enforcement Business Rules in Strategic Operations Command which I'm really enjoying. I'm really keen to learn and experience as much as I can in the remaining months I'm in Immigration Enforcement and the Home Office so I'm planning some shadowing opportunities as we speak. 
If I had a magic wand, what I would do to accelerate gender equality?
I would bring male employees' paid paternity leave in line with women's because, in the spirit of true equality, both genders should feel equally comfortable embracing the roles of caregivers and nurturers as leaders and change makers.