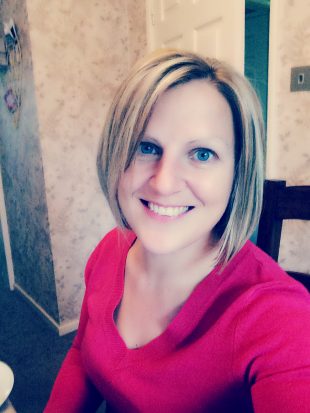 Elly Crockford
Senior Policy Adviser, HMRC
Years in Public Service: 14
My grandmother/mother was a…
My grandmother worked part-time in a care home, her main role was in her home. My mother was a teacher, then helped other teachers in making maths teaching more effective. She is a published author and despite retirement still works worldwide with schools to improve their maths teaching with limited resources. A few years before she formally retired she was ordained as a priest in the Church of England, and now is a part time priest in a parish in Cambridgeshire.
Me in a paragraph
What makes me tick? Interesting questions, and pushing my boundaries.
I work in tax, and have been lucky enough to progress in that profession starting from knowing nothing, I am currently studying for a further qualification in international taxation. Working in tax policy gives me the chance to work on really challenging questions, whether that be the application of tax law to a specific case, or developing new legislation to meet government objectives. It is a work area that throws up endless interesting, tricky and baffling questions, and makes me think about both the law and how people interact with HMRC as a revenue authority.
Outside work I love to run, cycle and climb. I am at my happiest in the outdoors, preferably in the sunshine, exploring and seeing new places. I love nothing more than to follow and interesting looking road or path, just to see where it goes.
My role
I am currently working on the design of customs processes for the Northern Ireland land border after the UK leaves the EU. It's a policy area with no precedent and no easy answers, which means it rarely has a dull day.  
If I had a magic wand, what I would do to accelerate gender equality?
We still have a long way to go to change how the role of women is viewed in society. Women are still portrayed as being less capable than men in many areas, and fitting into certain stereotypes. We all have a part to play in challenging and changing that perception, so that we portray people as all equally capable, with different styles, preferences and aptitudes. We should embrace that and not look to categorise people according to their gender, or any other characteristic. I think the media have a huge role to play in this; and also us women, by not accepting language and portrayal that lumps women into a certain way of being and reinforces outmoded stereotypes. We should celebrate all women's achievements, I am saddened when I see the media primarily focus on a woman's body as being a way to achieve, as if to say a woman is only valuable for how she looks.
I would also like to see more support for women to realise their own capabilities more, while the media has a role to play, we often still bow to self-limiting beliefs about what we can and can't do. For me the phrase 'you can't do that…' often elicits an 'oh yes, I can!' This is something I learned growing up, when I was a teenager my Mum married my step-father, I bought a pair of beautiful blue velvet Dr Marten boots to wear to the wedding. My Grandfather said 'you can't wear those to your mother's wedding', to which my Mum promptly replied 'oh yes, she can!'