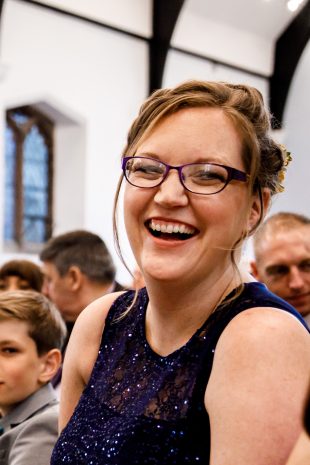 Pam Fleming
Operations Manager (Climate Change Trading & Regulatory Services), Environment Agency
Years in public service: 10
My grandmother / mother was a…
Granny was born in 1916 and went to London, without telling her parents, to join the Metropolitan Police.  She had worked in an insurance office in Aberdeen and told them she was transferring to London – once she arrived she phoned home and told the truth! She served in the Metropolitan Police and then Special Branch during WW2, working undercover against neo Nazis.  She was well known for her sharp-shooting skills with a pistol.
When she was 40 (with her own family by then), she became a childrens officer.  She was asked at interview what her husband (a bank manager) thought of her working and she said it really was none of his business and got the job!  She also served as a magistrate, and in her spare time was one of the founding members of the Scottish Youth Hostel Association.
My Great Auntie Kath was born 1910.  She went to university and got a science degree (not many women in university in the 1930s, let alone in science!) then got a job for life in the marine research laboratory in Aberdeen. She never married and during war the marine research lab became a government department covered by the official secrets act.  Eventually, she became a Senior Scientific Officer.  She was awarded an MBE for public service in 1972 for her work in the Department of Trade & Industry.
Me in a paragraph
I'm Scottish but have made my home in England, where I'm married with 2 children. Having been a Not Sporty Person my entire life, I'm about to get my own football shirt for the ladies football team I play in.  I've also recently started helping with my local Scouts because they seem to do loads of really cool stuff and I want to do it too!
I studied chemistry at university and worked in both the chemical manufacturing and waste industries before I moved into a role at the Environment Agency.
Researching my female family has really made me feel like my career choices were 'meant to be'.
My role
I manage the Operational Support team which is part of Climate Change Trading & Regulatory Services.  That's around 35 people, with 3 team leaders and one Principal Technical officer.  It's a challenging role due to the fact that we support 8 different regulatory regimes across the United Kingdom, with lots of different deadlines throughout the year.
I really enjoy working here, the flexibility it gives me for my personal life and the variety of opportunities have allowed me to thrive and keep learning so here I am….
If I had a magic wand how would I accelerate gender equality
I would get more men involved!  There's no point hosting 'women's equality events' and only talking to women.  As a mum of boys, I feel that we've maybe gone too far the other way.  I see lots of support material for young girls, and struggle to find the equivalent for boys.