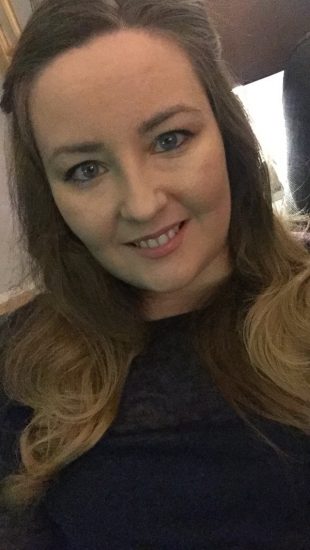 Emma Ferguson  
Employer Advisor, DWP
Years in Public Service: 1
My grandmother/mother was a…
On my mother's side my grandmother was a laboratory assistant at a carpet factory only five minutes from where I am based in Shettleston Jobcentre now. When she had her children she left her job to be a stay at home mum – alongside a side-line business in creating wedding cakes. My dad's mum only retired this year at 72 so she can spend time with her grandchildren. She worked in a Laundrette, doing dry cleaning and service washes.
Me in a paragraph
I came in to the Civil Service as a Fast-Track Apprentice, after a number of roles within the financial sector from the age of 18. Driven to succeed I felt that the civil service would offer me the ability to progress. I have been so lucky to have supportive managers and a very determined mentor to guide me which has given me amazing opportunities. When I am not working I am planning my October 2018 wedding!
My role
I am currently an Employer Advisor based in Glasgow Shettleston JCP. This is a new role to myself having only taken it up this month. Prior to this I was a Universal Credit Work Coach.
 As an Employer Advisor it is the job of myself and the rest of the team to engage with our local areas employers and providers, sourcing vacancies, work experience and SBWA for our customers. We also run the likes of jobs fairs within our local area and group sessions to support local recruitment drives.
 If I had a magic wand, what I would do to accelerate gender equality?
I would make all people be honest – I don't think there is enough of it and it covers up a lot of the inequality we have!