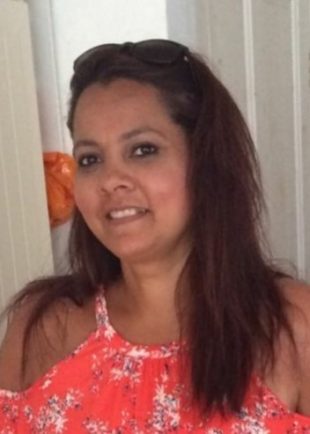 Irene Robertson
D&I Policy Lead, DWP
Years in Public Service 28
My grandmother/mother was a…
My grandmother was born in the Seychelles, she moved to Tanzania when she was in her early twenties.  She wanted to join the convent and become a nun but that did not go to plan.  Soon after arriving she met my Grandfather who came to Tanzania from South India to work.  They soon married and went onto have six children.  My grandmother didn't have a paid job but being a full time mother and wife was something she took great pride in.  She would sew all her children's clothes and with what little money they had coming in would help many people in the community.  She would be proud to see how the rights of women have evolved over the years.  She was always proud of her children and grandchildren and supported us immensely.
Me in a paragraph
I am currently working in the D&I team and the Disability Policy lead.  I am really passionate about my job and love that every day is very different.  Making sure that we have the right support for disabled staff is so important.  I am also a foster mum to a 13yr old boy.  This is where my real passion kick in.  Seeing a child thrive, overcome the challenges of trauma and recognise that they deserve the best in life gives me a real purpose.  Yes it's really challenging and I have said to myself why am I doing this when I could come home and sit in front of the TV with a glass of wine and a nice dinner but then I look at how far he has come.  How much he has changed and how my husband and I played a role in nurturing a scared little boy into a confident young man.
My role
In my role I work with other D&I policy experts to ensure that inclusion is at the forefront of everything we do.  So many people face challenges and discrimination and it's a privilege to work in a team where we are all passionate about making sure that voices are heard and changes are made.  There are days when I go home and feel like I have not achieved anything but I always remember that tomorrow is another day and hopefully a better one.
In my foster caring role I not only care for a child but I support the agency I work for delivering training to people who are considering embarking on a fostering career.  I love meeting new prospective cares and giving them an insight into what fostering involves. 
I love that both my roles as a D&I team member and as a foster carer make a difference to someone's life. 
If I had a magic wand, what I would do to accelerate gender equality?
I would love to be able to stop talking about inclusion and equality.  That it is a natural part of who we are and how we behave as human beings.  We have come a long way but there are still too many barriers to break down.