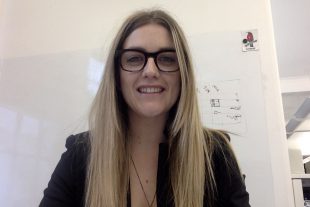 Regan Brash
Senior Policy Advisor, DExEU
Years in Public Service: 8 years
My mother is…an incredible and talented woman, and inspiration to me everyday. She was the fastest typist in New Zealand in 1994, and displays that certificate proudly in her house. Over her life she has been a maths teacher, a scientist, a project manager, a treasurer, a mother and a wife.
Me in a paragraph
I'm 'brash' by name and by nature, and it's taken me years to feel comfortable with that both in my professional and personal life. I like to push myself out of my comfort zone, and I do this by taking opportunities that are offered to me professionally, but also by travelling the world (and getting myself into some interesting situations in doing so). Ultimately, I value fairness, and I let this drive my relationships and how I approach my life.
My role
I am the Agri-Food lead in DExEU, leading on the negotiation-side of the house. It is a very challenging and exciting role, within a department that has a culture that is inclusive and driven.  
If I had a magic wand, what I would do to accelerate gender equality?
I would ensure that children are educated about gender equality, and empower them with the tools they need to make the right (small and large) decisions over the course of their life.