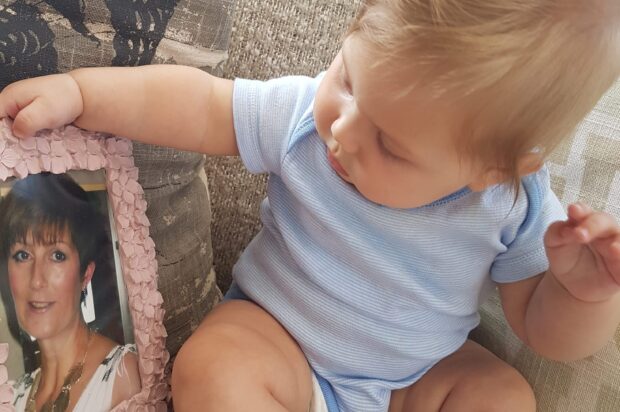 There are women who change the world and there are women who do not, but who somehow manage to change the lives of many. Whilst the suffragettes arguably fall into the first category, my Mum falls into the second.
She was an incredible woman who was full of life. Always striving to better herself, she was constantly at 'night school' or doing another qualification. Always climbing the career ladder whilst building the most loving and supportive home.
Throughout it all she was there at the centre of our wider family for love, support and guidance. She had seemingly endless love, patience, and wisdom. A true wonder woman.
In this centenary year I have been reading all of the '100 blogs of 100 women' with complete admiration for the brilliant civil servants who I get to call my colleagues, and I have read about their families with interest and respect.
Each time the same thoughts return: how lucky I am to have had an incredible woman as my Mum, how unjust it is that she had her life cut short and how I miss her every single day.
This year I have been particularly reflecting on how we are all shaped by the people we love and admire. We remember the suffragettes who have shaped our futures in ways many of them never got to see.
I remember my Mum and how everything I am is because of her. She taught me to be independent, determined, and stronger than I thought possible. She taught me that it is OK to say when you are struggling and to feel no shame.
She taught me that you can love someone unconditionally whilst also being the first one to tell them when they are in the wrong (my sister and I learnt that early on!) The best kind of Mum.
I wasn't finished being shaped by my Mum when she was taken from me, but I wonder if we are ever finished being shaped by those we love?
This year of reflection is special to me not only because it is a year that I feel particularly empowered and proud to be a woman (thank you, Suffragettes), but also because we had a very welcome addition to our family – my first baby niece.
As anyone who has lost a part of them knows, each gift, each moment of intense happiness is followed almost immediately by the most overwhelming wave of grief. They say grief is the inverse of love; the more intense the love the more intense the grief.
There is absolutely no role my Mum would have loved more than to be a Grannie, and so the grief flows on.
I think of my grief as a backpack. I carry it everywhere I go but I hope that - in the most part - it is bundled up neatly and hidden out of sight.
As the years have continued to pass I realise we all have a backpack. Challenges at home. Grief and loss. Financial worries. Into the backpack they go, and on we continue. We hope our backpacks get lighter as years pass; we hope the days they feel too full to carry become less and less.
So whilst my own backpack still weighs heavy, and whilst in this year of joy and heartache it is uncomfortably so, I get strength from the tenacity and determination that women like the suffragettes have shown before me.
I get strength in talking about my Mum so people know how wonderful and loved she was and is.
I get strength when I look at my beautiful bouncing niece, safe in the knowledge that, judging by her stubbornness and resistance to nap in her cot, she is yet another in a long line of strong women in our family.
I hope that her journey is smoother than it has been for women who have gone before her.
Between us I am sure we can make that happen.
Charlotte Co-founded the Cross Government Social Mobility Network.  She won the 2019 Civil Service Diversity and Inclusion Award for Championing Social Mobility.  Well done Charlotte!

Subscribe to this blog for more stories from inspirational women. You can also follow Suffrage Centenary on Twitter.