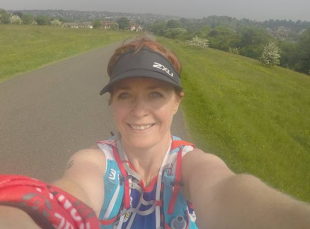 Profile
Job: Diversity & Inclusion professional
Organisation: Cabinet Office at time of writing, now Ministry of Defence
Years in public service: 10
 My grandmother/mother was a…
My nana was a butcher, she ran a shop (eventually two!) with my grandad. It doesn't run in the family though as I'm vegan!
She taught me to knit, bake, how to find the best blackberries, and how to speak my mind without caring what other people think, especially when you push their boundaries. She actively encouraged my rebellious streak.
My mum got caught in the parent trap. She had three children (all girls) and couldn't afford to go to work.
We lived in a small Welsh town with very little public transport and few well paid jobs within easy reach. She baked for local cafes and traded cakes and pies for eggs from our local farmer.
When she did go back to work she began as an insurance premium collections agent (no internet back then), and I remember the school holidays where we had to go with her on her rounds.
One day we got particularly bored sitting in the car and had decided she'd been gone long enough, so we held our hands down on the horn till she came out of the customer's house. Sorry mum!
Once we were old enough to fend for ourselves she went back to work as a Civil Servant in the Ministry of Defence, and that's how I ended up working for the Civil Service.
The biggest lesson my mum taught us growing up, the one thing she held us to, was be nice to people. Don't bully, don't tease, you're no better than anyone else.
No wonder I ended up in diversity and inclusion!
Me in a nutshell
I suffer from anxiety and my brain runs at a thousand miles a minute if I don't keep it in check, so I am very into sports, especially endurance events like marathons/ultra marathons and triathlon.
I am a running advisor for the Civil Service Sports Club - check it out on their website!
I took up pole fitness a couple of years ago which I found to be a really empowering sport, my pole instructor is an inspirational person and she has created a family not just a business - a community of women who build each other up.
I am also training to be a nutritionist, only four years to go....
My role
I work in the Civil Service Diversity & Inclusion team in Civil Service Human Resources, my job is essentially to do whatever I can to make your experience in the Civil Service as inclusive and positive as possible.
If I had a magic wand, what would I do to accelerate gender equality?
I think I would make it so all families could afford to take up shared parental leave. I hear so often that men would like to but they are so often the higher earner (surprise) and the maths just doesn't work out for the family. If families can afford to take shared parental leave I think it would advance the culture of child care being both parents responsibility.
Anything else you'd like to say
One of my favourite quotes is, "When someone tells you it can't be done, it's a reflection of their limitations, not yours. "
Subscribe to this blog for more stories from inspirational women. You can also follow Suffrage Centenary on Twitter.