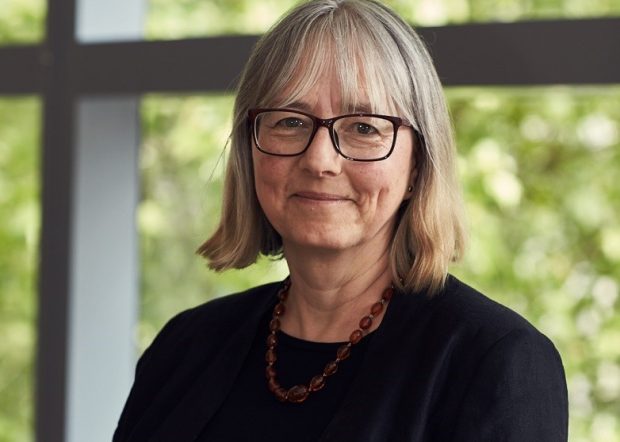 Profile
Job: HR Director
Organisation: Ministry of Housing, Communities & Local Government (MHCLG)
Years in public service: 35
My grandmother/mother was a…
My grandmother was a teacher in a primary school – she was widowed when my dad was 4 years old, when my grandfather was tragically killed whilst testing an RAF plane.
She and my two indomitable aunties – strong, no fuss, Yorkshire women – worked to give my dad and his sister a great start in life. She never remarried and was often at school, so my dad had to be quite independent from an early age.
My maternal grandmother supported my grandfather who was a Methodist Minister and conscientious objector during the war. She gave up her job as a London secretary to move every few years to a new congregation, bringing up my mum and her sister, who became nurses and teachers.
These early echoes of military, school and Christian socialist-based community service have all been part of my upbringing and have shaped my values and career choices.
Me in a nutshell
I've had an amazing public sector career, moving from scientist in a lab coat in the 1980's to HR Director in 2018.
How does that happen? I've worked in four departments – Business, Defence, the short-lived "DIUS" and now Housing and Communities - plus three agencies including two big laboratories and the Advisory, Conciliation and Arbitration Service.
My curiosity and desire for learning has taken me into regulatory work, international negotiations and lots of external relationship building.
I've managed to squeeze in three kids along the way - all now energetic young men finding their own paths in the world. Over the years I've worked all the working patterns you can imagine, mainly in London but for two years in Salisbury.
I've made many friends within the Civil Service and have deeply valued the support they've given me during the tough times we all face. I've had many roles where equality for women and inclusion have been really important – from women entrepreneurs to women scientists, from equality in recruitment and job design, to transgender issues.
My role
I'm privileged to lead all our people-related work as HR Director at MHCLG, building on my previous similar role at the Defence Science and Tech Lab at the Ministry Of Defence.
I lead teams of professional HR colleagues who recruit and support our leaders, managers and employees to develop their skills and capabilities, so we can deliver the best possible results for our ministers and Parliament.
My work over the years on equality, inclusion and well-being has been some of the most rewarding. Our top team is one of the most gender diverse and gender-championing in Whitehall, and this changes the nature of our conversations. I'm also a non-exec trustee at an inspirational social enterprise in the bus sector (HCT) where completely different gender issues arise!
My day to day work is very varied – and I really love it.  We can make a real difference if we get our working lives right: work is a massive part of most people's existence - it's the basis for their self-esteem as well as meeting their financial needs.
If I had a magic wand, what I would do to accelerate gender equality?
I do not think we will get true equality or close the gender pay gap if we do not break down role stereotypes. We need more female engineers, scientists and surgeons. We need more men to join the so called 'caring professions' and to share childcare.
It depresses me when some of my sons' female friends have low aspirations or do not seek to become financially self-supporting or savvy. As I get older, becoming more grey-haired and 'invisible", I realise how much we're all still judged on our appearance - both women and men - and how deep our biases run on age, gender, disability and sexuality.
If we could all just see each other as valued individuals we'd go far and unleash so many talents.
Anything else you'd like to say
My "4 C's" for a rewarding career are caring, curiosity, choices and commitment! I've been inspired yet again by the 100 year suffrage celebrations.
I am proud to have played a small role in recent events, including my department's role in the new Millicent Fawcett statue in Parliament Square, as well as working alongside some amazing female politicians and role-model officials over the years.  Thank you!
Subscribe to this blog for more stories from inspirational women. You can also follow Suffrage Centenary on Twitter.