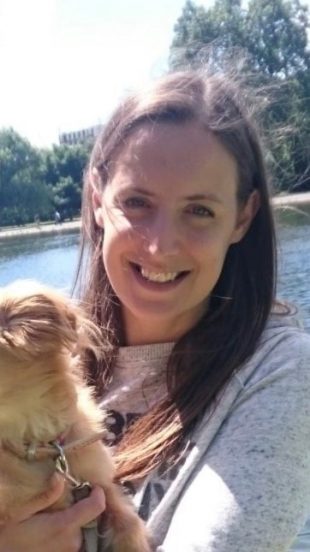 HR Business Partner, Department for International Trade
Years in Public Service: 6 years
My grandmother…
Worked a few small jobs including cleaning and factory work. Her main role was taking care of my Mother and Uncle. My mother was a Primary School Teacher and she taught me the value of being patient and kind. Both took a step back from their career to have children and then looked to further their career once the family had 'flown the nest'. Both I think would recognise how far we have come in terms of supporting gender equality in the workplace and that it is possible for all to achieve their dreams, as well as balancing this with their day to day lives. I was the first female in my family to go to University and both actively encouraged me to do so.
 Me in a paragraph
Competition has always been a large part of my life, from being a keen sportswoman when I was younger to now where I want to ensure that I can be the best version of myself. I think it is really important to understand what makes you tick and also to have something to drive you, particularly when things get tough.
 My role
I am lucky enough to HR Business Partner in an incredibly exciting and interesting Department. As a relatively new department the Department for International Trade (DIT) provides an exciting opportunity to start from scratch and really evaluate how and why we do things in the way that we do. I partner areas of the business both in the UK and Overseas. I think there is a real opportunity to shape the future of international trade.
 If I had a magic wand, what I would do to accelerate gender equality?
I think it is something that we will never achieve unless we change the perceptions and cultures around gender equality. We need to ensure that we are clearly articulating the value for all, both old and young.
Anything else you'd like to say
I think there are so many amazing role models in the public eye for both young boys and girls to aspire to, which is fantastic. However, we also need to do more to recognise the everyday hero's around us and learn from each other.