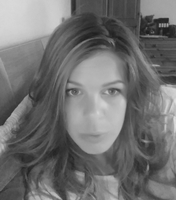 Sarah Little
Policy Manager, Department of Health and Social Care
Years in Public Service: 1
My grandmother/mother was a…
My grandma was a Sister in a mental health ward during the 1960s, unfortunately I never got the chance to meet her but she sounds like a legend.
My mum grew up in Wakefield, she worked as a typist at the local planning department where she met my dad at age 17 who also worked there as a trainee but for various reasons it took them another 15 years to get it together (no rush guys). In the 1970s my mum hitchhiked across America before having me.  When I was a bit older she went back to work. My mum has always told me the following things, which I now tell to my daughter;
You are beautiful
You can achieve anything you put your mind to
Treat others like you want to be treated
You get to decide how you write your story
And…how to make the world's best (probably) roast potatoes.
Me in a paragraph
I am currently finishing the final year of my Doctorate in Cultural Policy and Social Justice at the University of Leeds. In my spare time I co-write audio production music for film, TV and adverts. I had my first academic article published this year in the Journal of Feminist Media Studies, which was about discourses and imageries of ageing femininity in Hip-hop. I am a self-confessed film, literature and music fanatic and when I need to relax I like doing crafts (so long as it doesn't require too much time or patience!)
My role
I work with the NHS Workforce team responsible for ensuring the successful delivery of policy relating to new NHS roles and apprenticeships.
If I had a magic wand, what I would do to accelerate gender equality?
I would make it so that every junior and secondary school in the world had unlimited resources to spend time allowing boys and girls to explore, find out about and to hear firsthand from people who worked in all sorts of traditionally 'gendered' roles, from female fire fighters and scientists to male childcare workers and nurses.