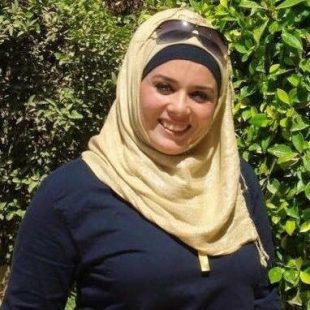 Rabab J. Khudhur
Political Officer, FCO - British Embassy Baghdad
Years in Public Service: 11
My grandmother/mother was a…
My grandmother was uneducated; her focus was on raising her family, a big family with 9 kids. My mother also was uneducated woman, and she raised us - eight kids.
I am an educated woman, single and have no concerns on being single. You can see that there is a difference in the general thinking of my generation.
The new generation is focusing on building professional skills, not only focusing on building family as previous. Or have a balance between both.
Me in a paragraph
A young woman, living in Iraq, with a package of challenges 'specifically for women'. I recognised that having a balance between living in dignity, and commit to my duty to myself as woman, and to my country as a citizen is a complex theory.
Therefore, I chose the difficult option – I did not accept to be same as any Iraqi women, I do believe that women is the core of change –influencing others is my key.
Finally, I strongly internally convinced that it is our internal decision, if I want to do anything, I will find a way. My motto is win or win, the fail is not accepted.
My role
I do like my job, being in a political team in an environment as Iraq is extremely complicated and can help understand what is going on in the reality – seeing things that others cannot see is a joyful and interest – here I can play my favourite part in my personality, which allow me to do things differently.
I enjoy helping colleagues build their relationships and networks (due to my knowledge in the executive process and Iraqi system), I really like being the unseen player, doing hidden actions to achieve bigger wins, I don't like to be in public – especially for stuff related to charity work.
I consider having a good level of information about my system, the thinking and culture of my people and ways to solve problems is the base to build any plans and successes.
My current job is flexible, providing outreach on Iraqi tribes, following legislations – focusing on these that can make a change – and widely engaged on cases on migrations and refugees and  building  relations  with  the  federal  and  local governments,  political parties  or  any  entities according  to  the  work needs, demonstrate an important qualification to do a change from a woman perspective.
If I had a magic wand, what I would do to accelerate gender equality?
There are many actions required; I will highlighted the proponents' points from my point of view [focusing on women as I think we need to do more on that]:
Economic empowerment of women, especially household women.
Awareness on the importance on the equality of gender, for both women and men, and the community.
Activate international conventions on gender equality – if any – and find suitable legislations to enhance the implementation.
Encourage women to step up and take the adventure to be in a decision maker's positions.
Launch the women's inner power and energy, through a women (or mixed) gatherings and calls of being innovating women in the society.
 Anything else you'd like to say
Yes, this is my inner catalyst as a woman:
'Personal awareness and initiatives to do a change are the keys for success. Being passionate and neutral on what you are doing, is interpret our pledges and adherence to our responsibilities towards ourselves and wider to our countries. Successful is just the start, but only talented will keep it and develop it for best.