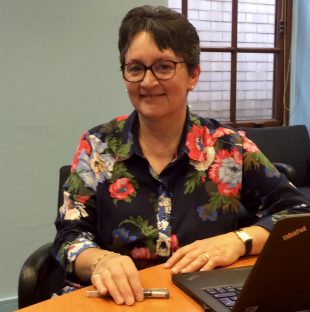 Job: Disability Inclusion Programme Director
Organisation: Cabinet Office
Years in Public Service: 39
My mother was a…
My Mum was a nursery teacher who left school at the age of 14 to help her own mother care for her 4 younger brothers after their father was killed in a farming accident trying to save one of his sons.  During the war years she was in the WRAF and also worked at Woolwich Arsenal in the ammunitions hanger.  She passed away when I was 23 having fought a long and brave battle with leukaemia, but I think she'd have be delighted to have witnessed the tremendous journey women have been on and still are.  I've no doubt she'd have also wanted to make her voice heard and her opinions matter.
Me in a paragraph
I feel passionate about everyone feeling able to bring their whole selves to work and that extends into my Trustee roles too, previously with ENEI and now at Business Disability Forum.  I can't imagine feeling that I couldn't bring my authentic self to work every day and so helping to grow inclusive cultures within organisations is a way to help shine a light on the talents of all of us.  With my mother battling cancer when I was a young teenager, my own life journey means that disability inclusion is something particularly close to my heart.
My role
I think you can tell that a theme is building here!  I work in the Cabinet Office leading a programme of change that is geared to growing our individual and collective disability confidence in a way that ensures the Civil Service is recognised as a top disability inclusive employer.  Culture change is easy to say but hard to do – a challenge my team, alongside our fab' employee networks and our Champion, Sir Philip Rutnam, are more than up for!
If I had a magic wand, what I would do to accelerate gender equality?
I would magic away self-limiting beliefs, a phenomena that goes way beyond gender and which can be a voice in our heads impacting who we are in our workplaces and our home life too. What we teach young girls and women, and what we say about who they are, and how they can contribute, starts early - we all have networks and influence and so walking it out in positive actions and conversations every day helps create places for change.  This includes at work, wave your wand everyone!