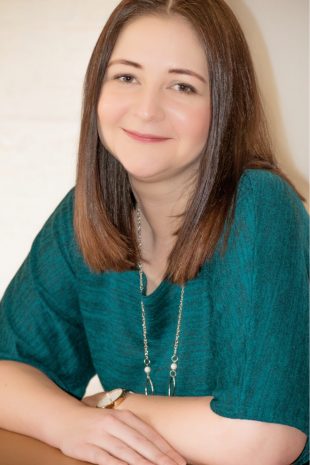 Evidence Specialist & Fatigue Network Lead, Environment Agency
Years in Public Service: 17
My grandmother/mother was a…
I had a great-great grandmother who worked in the fishing industry preparing fish for sale before giving up work when she married, as was the law back then. When her husband died, she went into service in a big house nearby and trained as a cook. I had a great grandmother who worked as a pawn broker, and one who worked in a woollen mill, again until they got married.
My grandmother worked in an office until she married, then after my mum and aunt were born she went back to work part time in a bakery. Once my mum was older Nan went back to full time work in an office at an engineering firm.
When my mum left school, she worked for an insurance company, then when she met my Dad and married she moved from Scotland to England and started working in the accounts office of a tour operator. I came along, and she stopped working. At the time it was common place for women to be stay at home mums. There might not have been a law in place anymore, but it was what a lot of people did. Once my little sister was three, mum went back to work part time.
My mum was a public sector worker while I was growing up, working for the local council and the local police force too. She worked part time, so was always home after school. It was only once my sister and I were older that she went back to working full time. When I was younger, very few of my friends' mums worked full time, a lot of us grew up in that stereotypical family where the Dad went out to work to provide for the family, and the Mum dealt with the childcare and worked part time once the children were at school. It was only really when I started working myself that I saw women with careers and children, but it was still mostly the mum's doing all the juggling!
In just a couple of generations the world changed for the women in my family. I've almost always worked full time, as have many of the women I know. We've gone from having to be stay at home mums, to choosing how we want to live our lives.
Me in a paragraph
A few years ago I'd have said something about being career driven, an exercise fanatic and mum. But as someone who ended up very ill and ultimately diagnosed with Chronic Fatigue Syndrome/ME, only the "mum" part still holds true today. I'm definitely an introvert, and love nothing more than curling up with a good book. I also love yoga, but can't balance to save my life – honestly, its comical! I'm a blogger, writing about life with a chronic illness amongst other things, including an article for the counselling directory about my journey to diagnosis and improving health, which you can read here. Plus, I'm a bit of a woo-woo junkie, often found playing with tarot cards and aromatherapy oils!
My role
I actually have two roles, one as an Evidence Specialist in the National Operations team within the Environment Agency where I'm focussed mainly on the waste industry. Its my job to help the organisation make sense of the data and information we collect, so they can turn that into action by focussing on the biggest risks. I've been in the team for a couple of years now, having moved from waste crime analysis into wider evidence assessment and analysis. Before I came to the Environment Agency, I was a crime and intelligence analyst in West Mercia Police.
I'm also the Fatigue Network lead for the organisation. The Fatigue Network is an employee disability network supporting those who suffer with fatigue related to a disability or long-term health condition. It's an issue close to my heart given my own health problems, and without a shadow of a doubt this is the best, most fulfilling role I've ever held. Along with a fabulous steering group, I work to raise awareness of the issues people with fatigue problems (not just tiredness!) face, and how colleagues and managers can help support them. I also get to talk one to one to people who are just starting out on this journey with fatigue and help them to find the support they need to be able to stay in work. I love the ever-growing community we've been able to create together and feel privileged to be able to help others in this way.
If I had a magic wand, what I would do to accelerate gender equality?
I'd invite everyone to sit at the table, pay them all the same, and make sure everyone's voice got heard. No more just listening to the voice that shouts loudest; we are all different and a mixture of views and ideas can create amazing things given the chance. I'd also ban gender stereotyping and make "mansplaining" a crime!
Anything else you'd like to say
"Feminism isn't about making women stronger. Women are already strong. It's about changing the way the world perceives that strength" – G.D Anderson