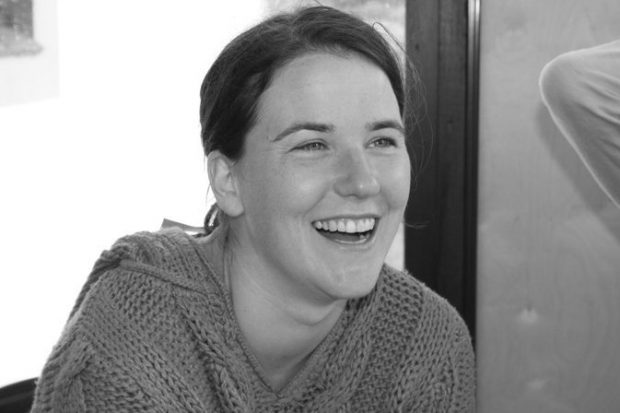 Profile
Job: Customers and Engagement Team Leader
Organisation: Environment Agency
Years in Public Service: 5
My grandmother/mother was a…
My Nana was born in 1915, at a time when things were very different for women. In World War 2 she, along with the majority of women, worked hard to keep the country running smoothly whilst the men were away fighting. She volunteered for the Red Cross alongside her day job and I am proud of everything she achieved.
My Mother is one of the broadest minded people I know. She accepts everyone for who they are and has always taught me to do the same. Growing up I was never told I could not do something just because I was a girl and that probably has a lot to do with my tomboy ways! My mum also has impeccable music taste and is the most welcome of festival companions.
Me in a paragraph
I am a Northerner and a mum to the coolest little boy in the world (but everyone says that, right?).
Before joining the Environment Agency I spent ten years in the voluntary sector in a variety of community development and engagement roles and I have always invested my spare time supporting charitable and not for profit endeavours.
In 2008 I was lucky enough to participate in a charity cycle ride across Malawi and Mozambique to raise funds for Action Aid and Mission Malawi. Whilst in Africa I met some truly inspirational women and girls who were achieving so much in the face of adversity; from fighting the spread of HIV and AIDS to improving the representation of women in politics.
The whole experience made me realise how lucky we are to be living in a world shaped by courageous women and that we should now share our experiences by improving the lives of women across the world.
My role
As Customers and Engagement Team Leader I am responsible for leading a fantastic team in the Greater Manchester, Merseyside and Cheshire area. The team are responsible for engaging with our customers in many ways, whether responding to Freedom of Information requests, complaints and commendations, to proactively improving our relationships with partners and communities.
We work closely with our Area Director and the Area Management Team to build effective relationships with our local MPs and by doing this we are able to show people how much we achieve for people and the environment, celebrating our success together and building a credible reputation.
It sounds cliché but I love my job because of the people I work with. The team are so dedicated to what they do and they inspire me to be the best I can be.
If I had a magic wand, what I would do to accelerate gender equality?
For gender equality to be achieved it needs to be an inclusive process which looks at inequalities across the sexes. Do not spend time point scoring about who gets the best deal and remember that both young girls and boys are subjected to unfair expectations every day.
If we want our children to grow up in a truly equal society we must encourage free and open speech where inequalities are reduced across the board. For every little girl who is told she cannot be a scientist there is a little boy who is told he cannot become a midwife, so have an open mind and let us build an egalitarian society together. Once and for all.
Anything else you would like to say
Everyone is a genius. But if you judge a fish by its ability to climb a tree, it will live its whole life believing that it is stupid. – Albert Einstein
Subscribe to this blog for more stories from inspirational women. You can also follow Suffrage Centenary on Twitter.