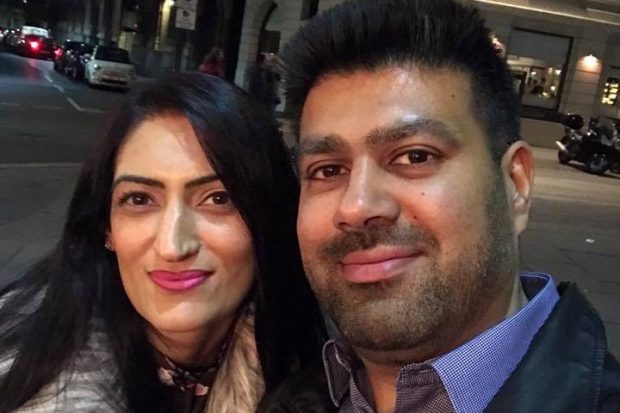 Profile
Job: Strategy and Culture Lead for the Smarter Working Programme and Gender Equality Network Chair
Organisation: Home Office
Years in public service:14
My mother was a…
My mum came to England to join my dad at the tender age of 18. She studied to be nurse, but due to ill health, she was unable to continue her duties. Instead, she dedicated her time to raise me and my two siblings and be a great wife, aunt, sister and friend.
It was my mum who introduced gender equality to me at an early stage of my life. She would explain how the teachings from the Sikh Gurus regarding women and their contributions to gender equality.
It has been shown that in Sikhism, women are equal to men in status, role and power, and that women are the very grace of God. My mum would share inspirational quotes, taken from the Sri Guru Granth Sahib, praising women for their role in society: "We are all conceived by women, we are born to women, we are nothing without women. Who gives birth to Kings?" My mum and religion made me feel free…. free to develop my personal abilities and make choices without the limitations set up stereotypes, rigid gender roles and prejudices.
Today, my mum chairs various women's network groups in her community. She is extraordinarily strong, smart, independent, beautiful, loyal, hilarious, an awesome cook, a wonderful wife and the person I most strive to emulate. She is my "SHERO!"
Me in a paragraph
As the chair of the Gender Equality Network (GEN) and the Strategy & Culture lead in the Smarter Working Programme, I have developed a strong passion to embed equality, diversity and inclusion in everything the Home Office does. It is important to me that staff are able to bring their whole authentic selves to work and, together, we can build an inclusive workplace where staff are proud of where they work. I enjoy energising and inspiring others to deliver meaningful outcomes for the business.
I am a graduate of two leadership schemes. As a direct result, I actively promote that all staff should explore their core values, understand their career anchors and realise their full potential. Never underestimate the true power of coaching, mentoring and sponsorship!
My role
As a business engagement lead for the Smarter Working Programme, I use my strategic position in one of the top priority transformation areas in the Home Office to promote and drive forward the importance of the diversity and inclusion agenda.
Last year, I designed a cultural maturity assessment framework to benchmark our ability to become a smart working and inclusive organisation. I continue to work collaboratively with the Permanent Secretary, Executive Committee members and the Senior Civil Servant change sponsors to understand, challenge and create a sense of ownership around the existing cultural barriers that may exist in the organisation.
As part of my role in the GEN, I provide strategic direction in the form of a gender equality action plan. This plan holds the gender champions to account and highlights the key interventions that need to be put in place to address gender diversity issues.
If I had a magic wand, what I would do to accelerate gender equality?
Gender Pay Gap does not exist (anywhere in the world!)
It would be great if there is a "fast stream" version specifically for female G6/G7s (or equivalents) aspiring to Senior Civil Servant roles. This would help to accelerate gender diversity on senior boards across the Civil Service.
Subscribe to this blog for more stories from inspirational women. You can also follow Suffrage Centenary on Twitter.