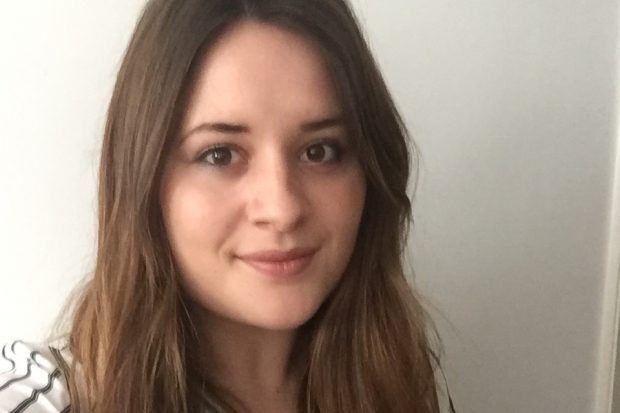 Profile
Job: Campaigns Manager
Organisation: Cabinet Office
Year in public service: 1
My grandmother/mother was a…
My 'Mama' left school at 14 and started her career in a bakery. She was a talented artist, and before long she won a scholarship to art school. She would often talk about her experiences of working through World War Two: both as a window dresser (she would stay in fashion retail for the remainder of her career) and as a volunteer with the British Red Cross in Liverpool.
There was no question of her continuing formal education beyond her 14th birthday in 1939, and I know she felt great pride that her daughters and granddaughters all had the opportunity to go on to higher education and obtain degrees.
Me in a paragraph
Thanks to my aforementioned Mama's Italian heritage I am a total and utter Italophile and spend my spare time studying the language as well as the culture. I'm also a big football fan, so combine my passions through my support of Empoli FC, a Tuscan side currently playing in Serie B!
My role
As a Campaigns Manager working in Leeds and covering the North of England, I love that I have a completely varied role – some days I am looking at how to regionalise national campaigns and make Whitehall policy real for a local audience, others I will be out gathering insight on what people are thinking and feeling about government. I help organise and deliver events for regional communicators, and spend a lot of time meeting key stakeholders from across the region.
If I had a magic wand, what I would do to accelerate gender equality?
Well, aside from making sure that we all felt truly able to challenge inappropriate behaviour or ingrained assumptions, it would be around maximising flexibility. Women who choose to have children should not lose out when it comes to career progression – I would like to see more part time jobs at higher levels, better support to help women progress, and steps in place to help combat unconscious bias.
Subscribe to this blog for more stories from inspirational women. You can also follow Suffrage Centenary on Twitter.