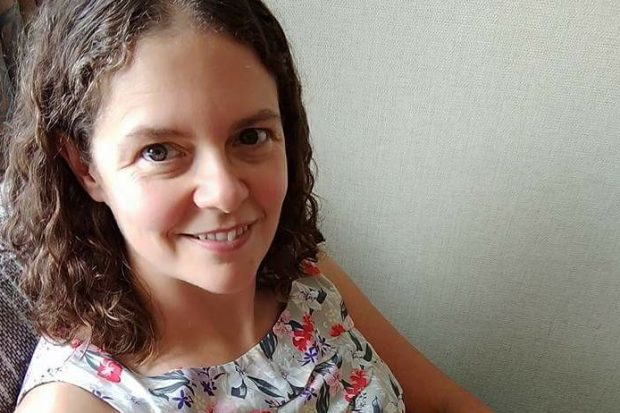 Profile
Job: Senior Lawyer
Organisation: Government Legal Department
Years in public service: 18
My grandmother/mother was a…
My Grandma left school aged 14, which was then the legal school leaving age, because her father was killed in the May blitz of Liverpool by the Luftwaffe in 1941 and her family needed her wages.
She had a job for several years for a firm which manufactured cardboard boxes which she found unfulfilling, until she got a job as a bookbinder in a printing firm which she enjoyed until she retired.
Ironically given she worked with books she used to apologise for her own poor writing and spelling because she had also been evacuated to rural south Wales during the war and had had very little schooling during that period. She resented the fact that the male bookbinders earned more than twice the female workers' wages for the same job.
She would approve of the fact that the gender pay gap in 2017 was roughly 18% in the UK instead of the 100% gap at her workplace then, but I know she would think that it was still 18% too high.
Me in a paragraph
I was brought up to value the power of education in social and gender equality after my mother became the first member of my family to obtain a university degree by studying for 5 years in the evenings at the University of Liverpool alongside her day job as a social worker in child protection.
At Cambridge University I struggled to obtain equal recognition for female athletes alongside their male counterparts who had a historically privileged position. Later on I saw the fruits of my efforts and realised that addressing equality issues means playing the long game.  I believe in unlocking doors from the inside but that it takes hard work and persistence.
My role
I am a lawyer specialising in employment law, having realised whilst working mainly for the NHS in private practice that the public sector and equality issues are what makes me tick. Employment law at  the Government Legal Department combines both.
If I had a magic wand, what I would do to accelerate gender equality?
I would make the restrictive gender norms with which our children are bombarded disappear in a puff of smoke. The pink sparkly princess stuff for girls and the dinosaurs and diggers for boys would be open to everyone instead.
Girls in particular would have more freedom to choose what inspires them and reflects who they really are.
And parents would get to read the book "Goodnight Stories for Rebel Girls" (or 'the great girls book' as my 5 year old calls it) to their children as a brilliant way to illustrate what brave and determined women through history have achieved.
Subscribe to this blog for more stories from inspirational women. You can also follow Suffrage Centenary on Twitter.