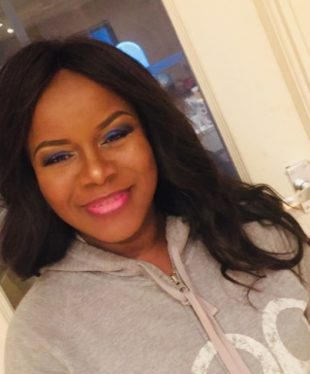 Bernadette Thompson
Diversity Consultant, Home Office
20 years in public service
My mother…
My mother came to the UK to become a Nurse but after bring traumatised by seeing a child badly burnt in a house fire, she changed profession and became a professional Artist. I remember when she held exhibitions; the popular advertising term was "one man art exhibition". I remember my mum making it a point of duty to advertise the exhibitions as a "one woman art exhibition"!
Me in a paragraph
I am a working mum of two energetic and sporty children, 18 and 11 years of age, therefore the flexibility the Civil Service offers has served me well over the years. I'm one of those semi-tiger mums so most of my time outside work is either on the track, in the gym on the rugby/football pitch or listening to another piece of Bach on the piano or violin!! When I am not on "mum taxi" duties, I am usually volunteering within my community as an athletics official, school governor or raising the aspirations of our youth from the BAME community through speaking at seminars and career fairs.
My faith means a lot to me so every Sunday morning you will find me down at my local Church; one thing I cannot do without is my gospel music! Being a visible role model to young black girls is particularly important to me as I didn't have an awful lot of senior BAME female role models in the workplace when I started my career. I firmly believe in giving back to the community, therefore in 2012, I was a volunteer games maker during the London 2012 Olympics, one of my proudest moments. Women first took part in the Olympics in 1900, where only 0.02% of the competitors were women; fast forwarding to 2012, the dial had been moved to 44% of participants being women.
My day job
My job is never the same each day and affords me with the opportunity to making a direct difference to people on a daily basis. As a diversity consultant, my main responsibility is to assist the Executive Management of the Home Office to remove cultural barriers which have many negative impacts on an organisation. It involves making recommendations to eliminate underrepresentation of certain groups as well as developing action- oriented steps to help the organisation eliminate steps to eradicating bias. I also co-chair the cross government Race to the To The Top G6/7 network aka my second job, which is aimed at inspiring, motivating, empowering and connecting the BAME G6/7 cadre across the Civil Service. We are a young network and really proud to have received the Highly Commendation award at the Civil Service Diversity and Inclusion awards in 2017. Working with other cross government networks is really important, as the revelation of intersectionality is important and how the interwoven characteristics can make a significant difference to barriers faced in the workplace
If I had a magic wand, what I would do to accelerate gender equality
For every man recruited, I would recruit a woman, freeze men's pay until the women catch up and remove all direct/indirect women abuse e.g. forced marriage and genital mutilation.