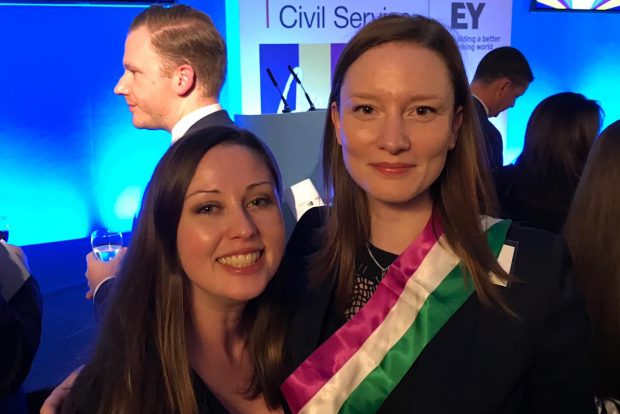 A common theme in this blog series has been the importance of addressing gender stereotypes from a young age.
Earlier this year, myself and Victoria Boyes (joint curators of the 100 years, 100 women blog series) talked about their academic backgrounds and the respective paths they took into science; noting there was very little information available to them prior to A-Level selection about careers in Science, Technology, Engineering and Maths (STEM).
Crucially, from A-Level and throughout their careers, they also noted that there were there comparatively few highly visible women role models in these fields.
Deciding that running  a blog series alongside our day job was not enough, we decided to organise an outreach event for year 9 and 10 girls to inspire them to study STEM subjects called 'Grow from your STEM'.
Unfortunately, we see in STEM professions UK-wide that women are underrepresented at all levels.
The experiences and perceptions of women studying and working in STEM disciplines somehow make them less likely than men to choose this career path, limiting the pool of talent and hindering the diversity of ideas and perspectives in STEM fields.
Our inspirational outreach event "Grow from your STEM" aims to celebrate the achievements of women across STEM professions. It hopes to highlight and address concerns from young women interested in STEM careers surrounding the representation and experiences of women in those fields.
With the support of the Inspiring Women campaign, BEIS and the Cross-Government Women's Network, "Grow from your STEM" will be held in the BEIS conference centre on 30th November.
We will welcome schoolgirls from years 9 and 10 for a day of inspiring STEM women, career advice, quizzes, prizes and career workshops.
The day will include speed networking and panel discussions with invited experts from the Civil Service, The Royal Academy of Engineers, Orsted Energy and King's College London, which will be followed by interactive workshops covering a host of STEM topics, giving 'hands on' experience of the work of our experts.
Workshops include dealing with Cyber-attacks, a mock UN climate negotiation, learning economic principles through planning the Budget, and finally an introduction to the real world applications of linear programming, with resources and materials kindly provided by the Operational Research society.
Participants have also submitted abstracts to us and will speak publicly to their peers during the day- helping build their confidence and public speaking skills.
Please follow the event at @beisgovuk, and use the hashtag #GrowfromyourSTEM.