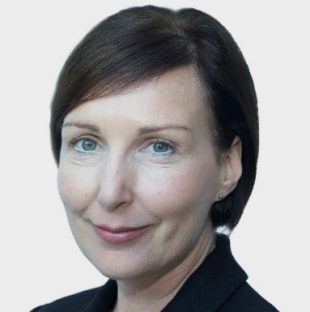 Jane Harbottle
Head of Case Management, Legal Aid Agency
Years in Public Service: 18
My grandmother was a…
My Grandma started out her life 'in London service' as she called it. She was essentially working in the kitchens. I have romantic thoughts of Downton Abbey but I am sure the reality for her was far from that, working very long hours in a hot and stuffy underground kitchen. She had to give up her life 'in service' to come back to Liverpool to look after a sick relative and her children. My Nana was a cleaner in a school. My Grandad died after contracting TB and she worked long unsocial hours at the school in order to support my Mum and her 2 other children. Times were really tough for both of them and they could never have imagined a life where you have choice and potential.
Me in a paragraph
I love my family and that is where I am at my very best. I try to bring my very best self to work each day. We spend a lot of time in work and I am a great believer in you 'get out what you put in'. Supporting and helping others to succeed and deliver a challenging agenda and good outcomes for people is something I find very rewarding and motivating. We all come to work to do a good job and starting off every day with this belief in both myself and others has served me well.
My role
As Head of Case Management I am responsible for the day to day delivery of the processing of applications for legal aid and the payment of legal aid bills. That is my role in a nutshell although that makes it sound simpler than it is in reality. I lead talented teams across the country. They ensure that legal aid supports the wider justice system, helps people in vulnerable situations get access to the legal advice they need and pays those who provide that advice.
If I had a magic wand, what I would do to accelerate gender equality?
50 / 50 on all household chores, shopping and childcare! I joke but I do still think there is some way to go so that women have real choices and are able to enjoy a successful career without the emotional and practical baggage we carry each day.