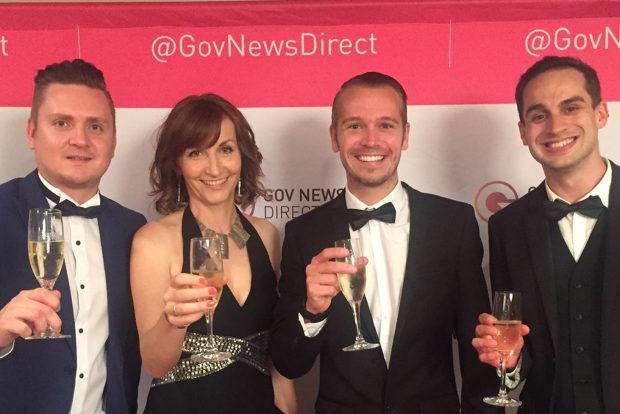 Profile
Job: Blue Belt, Head of Integrated Marine Management
Organisation: Marine Management Organisation
Years in Public Service: 5
My mother was a…
My Mum studied colour chemistry at Leeds University in the 1960s and went on to work as a chemist at Imperial Chemical Industries. After that she taught maths and science at an all-girl school, before going self-employed and running a number of businesses with my Dad.
Although she has never said so herself, I see my Mum as an early advocate for women in Science, Technology, Engineering and Maths, and her love of science definitely rubbed off on me.
Me in a paragraph
I am passionate about engaging people to achieve sustainability in the marine environment. What drives me is to be novel and impactful in the work that I do; I have led delivery of stakeholder recommendations for Marine Conservation Zones in the UK, developed the first evaluation approach for English marine plans, and worked on marine management overseas in the academic and the private sectors.
I enjoy working with uncertainty as this provides the space for me and my team to get creative and innovate.
Having two daughters it is especially important for me to be a positive role model and help them grow into strong, self-confident women.
I am one of the founding members of the Marine Management Organisation's Women's Network, a mentor for Crossing Thresholds and coach.  I like to push myself out of my comfort zone, and stay fit and active, surfing and training for my kickboxing 2nd Dan black belt.
My role
The Blue Belt Programme supports delivery of the UK Government's manifesto commitment to provide protection of over four million square kilometres of sea across the UK Overseas Territories. We are initially working with the administrations of seven islands and archipelagos: British Indian Ocean Territory, South Georgia and the South Sandwich Islands, British Antarctic Territory, Pitcairn, St Helena, Ascension Island and Tristan da Cunha.
Each has its own needs, context and stakeholders, and is at a different stage in the management cycle; as such my role is incredibly varied. One day I might be undertaking a review of pollution response capability, another presenting at an international conference, or developing a strategy to manage ecotourism. It certainly keeps me on my toes.
If I had a magic wand, what I would do to accelerate gender equality?
If I had a magic wand I would get rid of gender stereotyping in children, starting with those pink or blue outfits and colour schemes and marketing of toys specifically to girls or boys. I would ensure that from their early years children were taught about sharing responsibilities in the home and that you should pursue a career that you are passionate about, whatever that may be.
Subscribe to this blog for more stories from inspirational women. You can also follow Suffrage Centenary on Twitter.