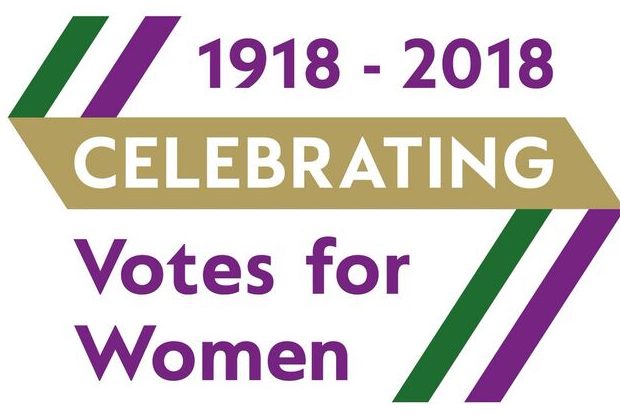 Throughout 2018 we will be celebrating Women in Public Life, showcasing the wonderful variety of jobs women do as civil servants. We are excited to look back and celebrate the women who paved the way, promote the fantastic work women are doing now, and look to the future as we strive for greater advances in equality.
As highlighted in Helen Anderson's recent blog post, it is great to celebrate figureheads but the progress to true equality is fought every day by women doing extraordinary things. We want to showcase these women and give them the recognition they deserved. To do this I am leading a project to publish 100 blogs showcasing the work of individual colleagues and departments, and celebrating the amazing lives of our mothers and grandmothers.
We are beginning this series with a celebration of Women in Education, including my own grandmother Dora O'Mahoney, as part of the Department for Education's exhibition marking the changing experience of women in education over the past 200 years.
The collection is an amazing insight into the pioneering women whose commitment to education means that unlike millions of girls around the world, in the UK educational opportunities are equal and available for all, no matter what their background or family circumstances may be. Below we have selected a few stories which highlight progress over the last 100 years.
Ellen Wilkinson (1891 – 1947)
Minister for Education, 1945 to 1947 and second woman to achieve a place in the British cabinet
Starting her career as a teacher in Manchester, Ellen Wilkinson was elected as MP for Middlesbrough East in 1924. In 1945 she was appointed as Minister for Education, the first woman to hold the post and only the second to achieve a place in cabinet.
Raising the school leaving age to 15 was one of Ellen's greatest achievements but she had to fight hard for it in post-war austerity Britain. The change required 5,000 extra classrooms and 13,000 more teachers. Without the funding to build new schools, Ellen ordered special prefabricated huts, and teachers were recruited from ex-servicemen and women, trained in a new one-year intensive scheme.
One year before her death, in her speech to the 1946 Labour Party Conference, she declared:
When I went to the Ministry of Education I had two guiding aims, and they come largely out of my own experience … The first of those guiding principles was to see that no boy or girl is debarred by lack of means … the second one was that we should remove from education those class distinctions which are the negation of democracy.
Dame Mary Guillan Smieton (1902 – 2005)
Permanent Secretary, Department for Education, the second ever woman (after Evelyn Sharpe) to hold the post of Permanent Secretary
Mary joined the Civil Service as one of only three women successful in the administrative grade Civil Service exams in 1925, the first year in which women were allowed to compete. She became private secretary to Sir Henry Betterton, Minister of Labour, in 1933 – the first woman to act as private secretary to a minister.
In 1959 Mary was appointed Permanent Secretary to Geoffrey Lloyd, Secretary of State for Education. Unlike some of her counterparts in positions of similar seniority, she did not have to battle for equal pay. Since the Treasury had never considered that a woman would reach this position of seniority, it had not worked out a woman's rate at permanent under-secretary level. The first women therefore had to be paid at the only established figure – £7,000 per annum, a higher salary than that of her minister, Geoffrey Lloyd.
Jennie Lee (1904 – 1988)
Founder of the Open University
Jennie's desire to go to university was initially thwarted, until she managed to obtain a grant for fees from the Carnegie Trust. She studied law, at the same time gaining experience of public speaking through political activity in Edinburgh. On leaving university she became a teacher but continued political campaigning through the 1920s.
In 1929 she successfully fought a by-election in North Lanarkshire and retained her seat in the general election of the same year, being then the youngest MP in the House. Despite losing her seat in 1931, she was one of many politicians who gained a seat in Labour's 1945 landslide election victory.
In 1965 as Minister for the Arts within the Department for Education and Science, she produced a white paper proposing an open-access university which would utilise TV and radio. The Open University admitted its first students in 1971, and when Jennie Lee laid the foundation stone for its library she described it as "a great independent university which does not insult any man or any women whatever their background by offering them the second best, nothing but the best is good enough".
Dora O'Mahoney (1930-2016)
Teacher, early Open University Graduate
 
The daughter of an East End single mother born in 1930, Dora contracted rheumatic fever in 1937 and spent three years in Highwood Hospital for Children in Brentwood, Essex. Despite missing a large chunk of her primary education, Dora was one of only 4 girls in her year to pass the scholarship exam for the Queen Elizabeth's Grammar School for Girls in 1941.
Coming from a working class family, she was encouraged not to 'get above herself' and left school in 1946 to help contribute to family finances.
Married at 18, Dora had four children and in 1965 decided to continue her education, sitting 5 O' levels at the same time as her eldest daughter as part of a special course for mature students in light of an expected teacher shortage. Dora completed a Certificate of Education at Balls Park teacher training college and secured her first teaching job in a local village school.
In 1972, after teaching for 3 years, Dora moved schools and also enrolled as one of the early Open University students. She graduated in 1976, one year ahead of her husband John.
Despite significant early setbacks in her education, Dora's tenacity, intelligence, passion and determination to pursue studies later in life, alongside raising her family, resulted in a 22-year teaching career and was followed into the profession by her husband, 2 daughters and grandson.
Subscribe to this blog for more stories from inspirational women. You can also follow Suffrage Centenary on Twitter.