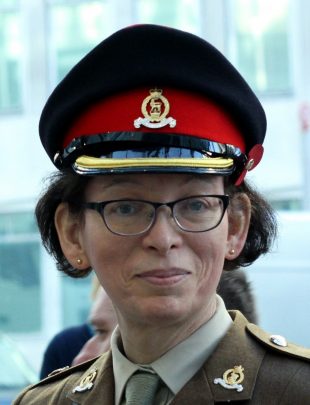 My grandmother, Elsie Humberstone (née Taylor), was born in Hailsham on 17th September 1900.  Her early childhood was spent in West Sussex and she was there at the outbreak of the Great War in 1914.
By 1917, with fit men desperately required for front line service, the Government took the decision to form the Women's Army Auxiliary Corps (WAAC) to release men employed in non-combatant and administrative roles.
The story I was told as a child was that my grandmother, like many other young men and women, lied about her age and joined the army.  Alas a German air raid in 1940 destroyed most of the WAAC records, so I may never know.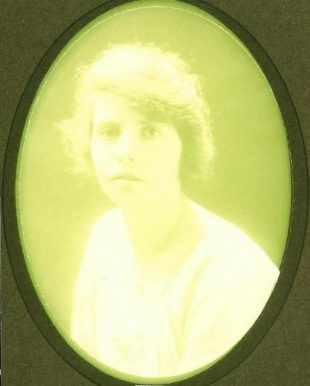 In April 1918 the Royal Air Force was formed. At the same time the Women's Royal Air Force (WRAF) was formed, to allow members of the WAAC, who worked at air stations of the Royal Flying Corps, to continue in their roles.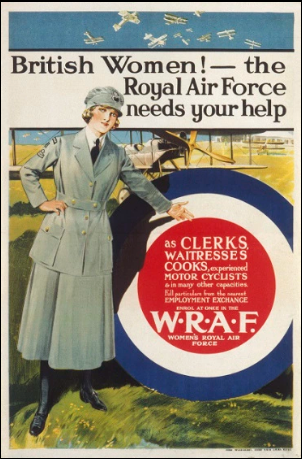 Whether my grandmother transferred or joined in response to the advertising campaign, on 7th October 1918, just after her 18th birthday, she became one of the first members of the WRAF.
Her records show that she served with 117 Squadron, a bomber squadron based at RAF Wyton, where she worked as a cook, transferring with them to RAF Gormanston, Ireland in May 1919.
This was to be her last posting and with the transfer of the de Havilland DH.9 aircraft to another squadron and the imminent disbandment of the WRAF she was demobilised on 28th September 1919.Unlike men, women were not allowed to hold a military rank and her records show her simply as a 'member'.
Although she had worked alongside men who were enfranchised with the vote in 1918, she had to wait until the Representation of the People Act 1928, before getting her vote.
I was Elsie's first grandchild arriving on her 63rd birthday. At school I had wanted to fly and be a pilot in the RAF, but my failing eyesight at university meant that I had to look to the Army.
At that time there was still a separate service for women, the Women's Royal Army Corps, with members restricted to non-combatant roles although by then they could hold comparable ranks.
Being assigned male at birth, this was not an issue for me and I joined a Territorial Army (TA) Royal Engineer bomb disposal unit, before transferring to the Royal Army Pay Corps.
The 1980s was not a great time to transition in any organisation, let alone the army, although the decade did see the admittance of girls into cadet forces for the first time. Therefore after 9 years' service and with growing gender dysphoria, I left.
The post 9/11 period and the run up to the second gulf war saw an increased recruitment drive for the TA. It was also a more benign period in the British military, the women's services had all merged with the men's services, transgender soldiers were accepted, if somewhat novel, and the ban on homosexuals serving had been lifted.
Having successfully transitioned the previous decade, in 2003 I became one of the first post transition women to join the TA, enlisting in the Staff and Personnel Support (SPS) branch of the AGC, as ground close combat roles were now closed to me.
Within 7 years I had promoted through the ranks from Private to Captain and when the call came through in 2012 that they needed an SPS officer for operations in Afghanistan, I was eager to go. So, it was that I left my role as a Senior Civil Servant, picked up a helmet, body armour and a rifle and headed off to Germany and then Camp Bastion for a year.
2018 has been a special year in many ways, we have celebrated 100 years since women got the vote, the RAF have had their centenary, through the Army I finally learnt how to fly and I got to march with them at London LGBT Pride, and for the first time the Army along with the other Services have opened up all of their roles, including ground close combat, to women.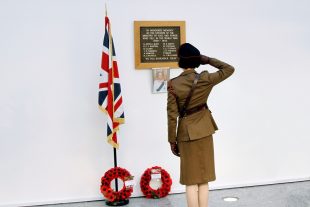 Another milestone was that my wife and I had Elsie's great grand-daughter.  So, plenty to reflect upon when I pay my respects to all the men and women who have served on Remembrance Sunday.
Subscribe to this blog for more stories from inspirational women. You can also follow Suffrage Centenary on Twitter.