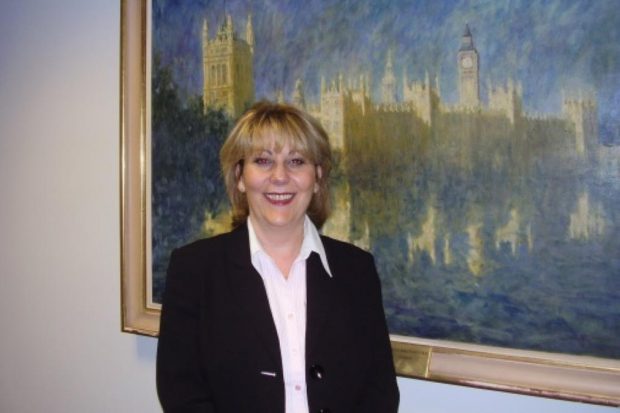 Profile
Job: Head of Member Services, House of Lords
Organisation: Parliamentary Digital Service
Years in Public Service: 20
My grandmother was a…
My grandmother came from Poland as a Jew escaping persecution. She was from a family of bakers.
She was a second mother to me as she lived with my parents from marriage after the death of her husband. This allowed my mother to work as a hairdresser, at one stage having her own hairdressing salon.
Both were inspirational women showing how you can overcome adversity, achieve your best, raise a family but also have an independent brain.
Me in a paragraph
I have always tried to challenge myself with new skills. Knowing that if an opportunity was there to take it, but if not there, to make it. I believe that you are always able to learn and adapt.
Although I left school without any O levels despite going to an amazing school, I knew that whilst I was not interested in academia, I had a logical and willing brain. Over the years, I have taught myself a variety of the skills I draw on today. In 2007 I formalised my academic learning with a Masters degree at Leicester University.
In 2017 I was extremely humbled to have been honoured in the Queen's Birthday Honours with an MBE for Parliamentary Services as well as charity work for Haven House Children's Hospice.
However, underlying all of this is having a family that supports and encourages me, as well as inspiring me, without whom I would not have achieved as much.
My role
My role as part of the Parliamentary Digital Service (PDS) is Bicameral working across both Houses in the Member Services team. However, my main customer group is the House of Lords Members. I work closely with the members to ensure the service delivery provided by PDS matches their expectations. In addition, I am involved in PDS with the strategic decisions affecting members.
As well as the day job, and as part of a wider initiative across UK Parliament, I provide services as a coach and mentor as well as delivering Mindfulness courses.
If I had a magic wand, what I would do to accelerate gender equality?
I have three grandchildren; the eldest a boy, in addition I have seven-year-old twin grandchildren. One a boy, the other a girl. All brought up with equality, yet I see the gender difference beginning, mainly influenced by outside forces.
My magic wand would start at birth, with advertisers and the use of positive language. Moving to school and role modelling, through to the work place with more female mentors providing the ability to build confidence and belief in oneself.
Subscribe to this blog for more stories from inspirational women. You can also follow Suffrage Centenary on Twitter.